What are you looking for in a bank? We're willing to bet it's not long lines, advisors who tell you what to do without listening to your needs, or lengthy call menus to navigate when you need help. Crews Bank & Trust has been around long enough to know what you want in a community bank, and we're committed to providing that personalized service to each of our clients.
No matter where you are in your life journey, Crews Bank & Trust is right beside you to help you achieve your financial goals. Whether you are a recent college graduate, an established investor, a business executive of a mid-sized company, or a grandparent looking to preserve your assets, we have the tools to help you get on the right path. Here's an overview of the services we offer at our branches.
Personal Banking
Each of our personal checking and savings accounts features exclusive services for easily managing your income and expenses. Here's a few of the services you can readily access to enhance your banking experience:
Online Banking with Bill Pay
Visa Debit Card with MyCardRules
Automated Telephone Banking
Mobile Banking and Mobile Check Deposit
Apple Pay
Person-to-Person Payments
Free unlimited check writing
Check images included with monthly statement
Overdraft protection coverage
For saving, you can open an interest-bearing account with only a $200 minimum opening deposit, and if you maintain a $200 minimum daily balance, you will avoid a $3 monthly maintenance fee. We also offer Money Market accounts and Certificates of Deposit with competitive interest rates.

Looking for a credit card? With our Visa cards, you can pay down balances faster, get maximum cash back, earn rewards, and begin building your credit history.
Business Banking
Crews Bank & Trust has been supporting local businesses for more than 90 years. Being part of the business community, we understand your challenges and appreciate your hard work. After listening listen to you and learning about your business, we'll offer options tailored to fit your unique needs.

Our business services include:
A variety of checking and savings accounts
Credit cards
Online and mobile banking
Automatic bill pay
Quicken and QuickBooks programs to help you manage your finances
AHC Origination
Business Express Deposit
Merchant Services
Positive Pay to protect you from fraudulent transactions
Let our family work for yours. Contact us to speak to one of our team members.
Personal and Business Lending
Our banks are dedicated to helping you find solutions for whatever financial challenges come your way. Our residential and commercial lenders have helped hundreds obtain the financing they need to purchase new homes, refinance existing homes, boost existing businesses, or acquire new business locations. In addition, we can help with loans for home improvements, education, and more.

Because we are a local community bank and not a huge corporation, it's easier for us to make timely decisions for loans without having to wade through red tape or frustrating bureaucracy.

Each of our loan options offers flexible terms and a quick and easy application process guided by a friendly experience lender. Once again, being a part of the community, our lenders can tailor a loan to fit your needs:
Consumer loans for debt consolidation and buying that auto, boat or RV
Mortgages to make your home ownership dreams a reality
Home Equity Lines of Credit to pay off high-interest obligations, fund home improvement projects, or other needs
Commercial real estate loans for business owners to get started or expand their businesses
Business term loans for equipment or vehicles
Business lines of credit
All our loans come with personal service, quick turnaround and a variety of terms at competitive fixed and floating loan rates. Our lenders work with you to understand your individual needs.
Trust, Estate and Investment Services
We know it can be daunting to make long-term decisions and prepare for the future, but we have the experience to guide you through the process. From inheritance to retirement planning, there are a lot of major decisions to make. We have the experience to guide you through the process. Our trust administration and investment management services can help ensure that your assets are managed the way you want.
And we don't stop there. Because our clients are also family and they trust us, we go above and beyond to further personalize our offerings with estate planning and investment management services.

One of our bank's customers, Dale Ritchhart, came to Florida from Illinois and established a trust relationship with us to manage his retirement funds:

"That's the money for the rest of my life, and if something, unfortunately, were to happen to me, it's the money for the rest of my wife's life," Dale says.

That's the trust our clients have in us because they know we take our fiduciary responsibility very seriously. Our team will help you evaluate your options and get you started down the right path. Our three-step approach — listen, plan, and work — ensures your needs are addressed and everyone is on the same page ready for that next chapter.
Investment Portfolio and Document Review
We offer a complimentary review of your documents and investment portfolio so we can help you get on the right track. Our officers will let you know if they believe your portfolio doesn't suit your needs. Our professionals also will review wills, trusts, powers of attorney, and healthcare-surrogate documents. Plus, we offer complimentary virtual and in-person seminars on a range of topics, including investment options, basic estate planning, wills, and trusts.

Clients Donna and Harry Hayman are just two of the many people who have taken advantage of the free seminars.

"We had been working with some large brokerage houses and some of their investment recommendations didn't fit our portfolio," Harry says. "Charlotte [Crews Bank & Trust] opened our eyes to a number of pitfalls.

"Go to one seminar," he adds, explaining that "once you spend a little bit of time with any of those folks, you'll be sold."
Choose a Community Bank Whose Family Becomes a Part of Yours
Crews Bank & Trust has been operating in Florida since 1987, and has been helping customers with their banking needs for more than 90 years. We take pride in the close relationships we maintain with our local community. Just as our family is fundamental to our success, we understand that your family is what matters the most to you, too.

One of the greatest benefits of working with a bank so firmly rooted in the community is knowing that you are supporting a business that supports you in return. A family-owned and -operated bank, our branches are proud to sponsor important causes and events such as blood drives, celebrations of the patriotic service of our veterans, and many more.

No matter what your financial needs are, Crews Bank & Trust is here for you. We don't just serve the community, we're part of it. Contact us to learn more about how we can be here for you and your family today.
About the Author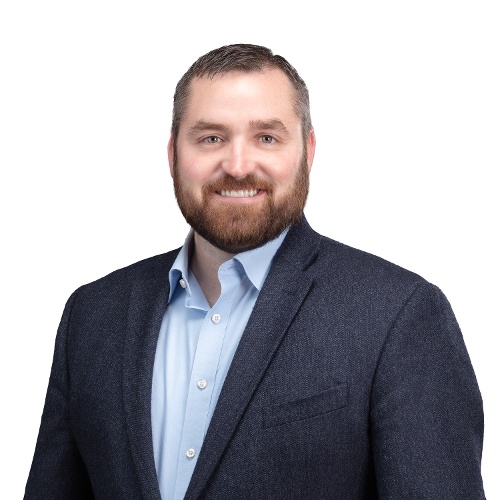 Bradley Ruhmann
Brad Ruhmann, Marketing Director, oversees all marketing operations of the Crews holding company and its banks and develops its marketing strategy and vision. Being passionate for his profession and having great knowledge of all things marketing, he balances a practical mindset with a creative business acumen and leads people through complex marketing operations. Brad manages a team of enthusiastic marketing professionals and directs their marketing efforts, focusing on data-driven results.