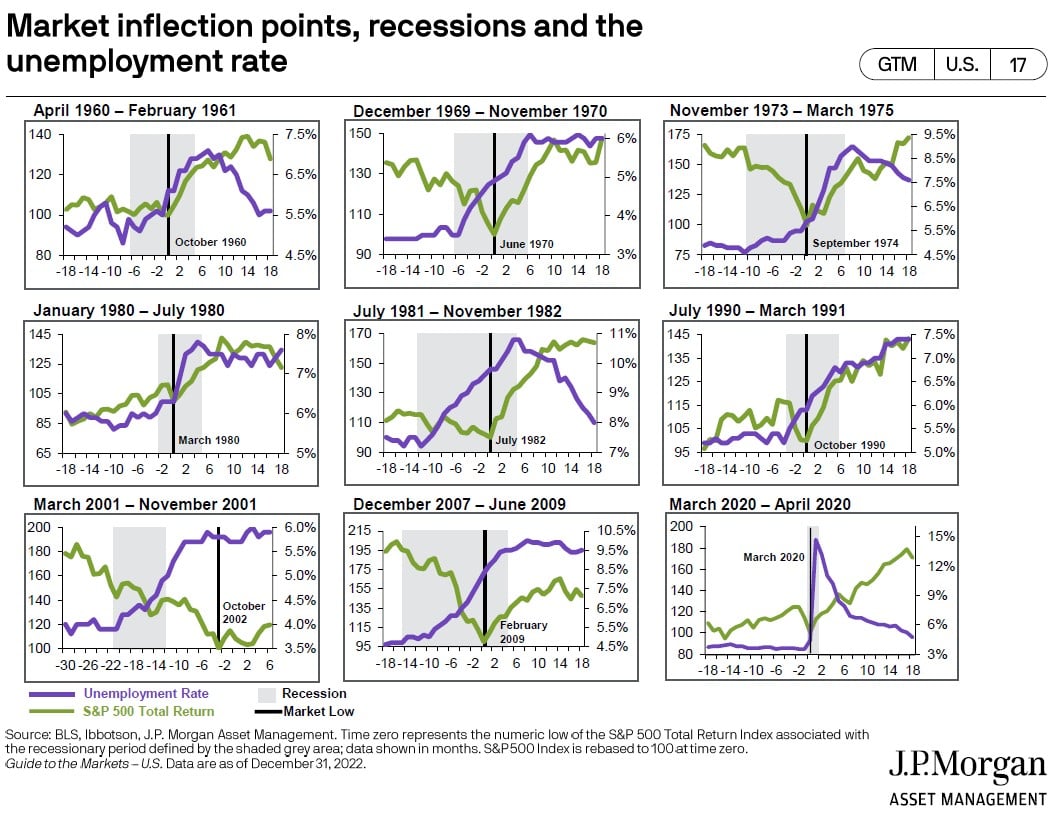 Today's Chart of the Day comes from J.P. Morgan Asset Management.
These charts show the last nine recessions, going all the way back to 1961, including the stock market return, unemployment level, and the market's lowest point during that time period.
To put it briefly, these charts show historically you cannot wait until you "feel better" before you invest because the market is forward looking and starts to recover six to 10 months before employment returns and recessions end.