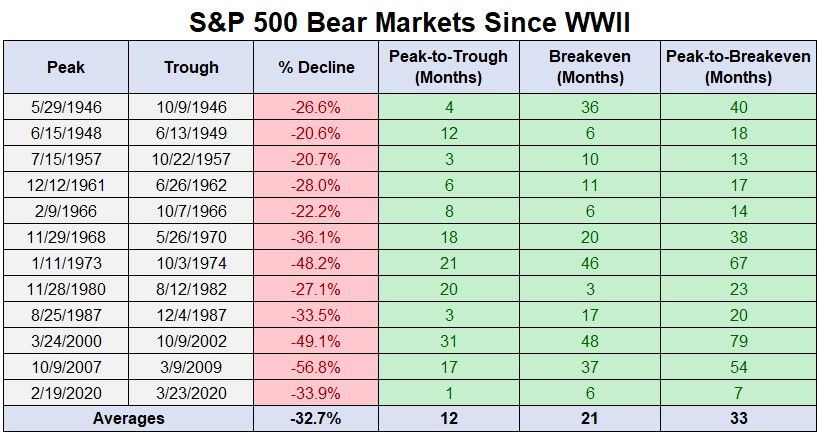 Today's Chart of the Day comes from A Wealth of Commons Sense and shows the number of "bear markets," years with a 20%+ loss, since World War II. We were awfully close to one in 2022 with a 19% loss.
Clients ask, "Why do you suggest maintaining the range of a minimum of three years, with an average of seven, and a maximum of 10 years of spending in bonds?" The reason is, on average, markets are down three years, with the longest being seven. However, there was one period (in the extreme) in 1999 and 2008 where we had two bear markets that were very close. When combined, the market was down close to 10 years.
As we enter 2023, it is important to remain patient. We are only one year into this, and based on history, it's not uncommon to experience another year or two before we work our way out.