The I-4 corridor in central Florida has become increasingly popular in recent years. This area, which stretches from Daytona Beach to Tampa, is home to a diverse range of businesses and industries, making it an attractive location for investors and entrepreneurs.
Because of the growing population and economic growth, the need for commercial real estate loans has also increased. Central Florida is home to a large number of retirees, tourists, and young professionals, all of whom are driving demand for housing, retail, and other commercial properties. US News ranked Lakeland, located between Tampa and Orlando, #2 in Fastest-Growing Places, and #5 in Safest Places to Live. Additionally, the region is home to a number of major employers, including Walt Disney World and Universal Studios, which are helping to drive job growth and economic development.
The state of Florida has a relatively business-friendly environment, with low taxes and no state income tax, which makes it an attractive location for businesses of all sizes.
For those looking for a commercial real estate loan along the I-4 corridor, there are a number of options available. One option is to work with a local bank, which may be able to offer more favorable terms and interest rates than larger, national banks. Our lenders are able to provide more flexible terms and loan structures, as well as more personalized service.
When it comes to the types of properties that are being financed along the I-4 corridor, there is a wide variety. Some of the most popular types of properties include retail centers, office buildings, and apartment complexes. Additionally, there is a growing demand for industrial properties and warehouses, as well as self-storage facilities.
One of the most important things to consider when considering a commercial real estate loan along the I-4 corridor is the location of the property. Properties that are located in high-traffic areas, near major highways, or in areas with strong economic growth are likely to be more valuable and have a better chance of success. Additionally, it is important to consider the condition of the property and any potential issues that may arise, such as zoning or environmental concerns.
Overall, the I-4 corridor in central Florida is a growing and exciting area with a lot of potential for investors and entrepreneurs. With a growing population and strong economy, the region is an attractive location for a wide range of businesses and properties and there are commercial real estate loans available. By working with a local bank or lender, and carefully considering the location and condition of the property, investors and entrepreneurs can find success in this dynamic market.
Important disclosure: The information provided in this material is intended for educational purposes and is not intended to provide specific advice or recommendations for any individual. Loans subject to credit approval.
About the Author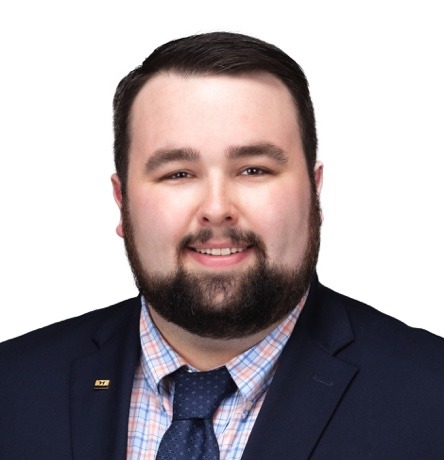 Andrew Foreman
Vice President and Commercial Banker
Andrew, a native Floridian who was born and raised in Hardee County, joined Wauchula State Bank in 2013. He holds a bachelor's degree in business from South Florida State College and is a graduate of the Florida School of Banking. Andrew's focus is on helping his customers grow their business and partnering with them on their commercial needs. He loves spending time with his wife, son and other family. He enjoys outdoor activities, including fishing and being out on the water.