Staying in Because of the Virus? Consider These Online and Mobile Banking Solutions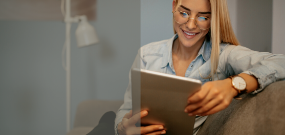 With cases of COVID-19 (Coronavirus) confirmed in all 50 states and the District of Columbia, "social distancing" has become one of the tactics designed to slow the spread of the global pandemic. Businesses across the country are taking precautionary steps in accordance with their emergency preparedness plans, and banks are no exception.
American Banker magazine reported that numerous banks are restricting branch services to drive-thru in order to comply with health experts' recommendations of distancing people from each other in public places. Epidemiologists have stressed that limiting human interaction in the early weeks of an outbreak is critical to slowing the disease's spread and preventing the healthcare system from becoming overwhelmed.
Online and mobile banking provide convenient alternatives to visiting a branch. You can easily access and manage your accounts from your home, office, or wherever you have a secure internet connection. It's a safe, secure and convenient way to manage your finances – and pay your bills – whenever and wherever you want, from any computer, tablet, or smartphone. This saves postage and trips to the post office.
(Many banks allow you to sign up to receive your bank statements online rather than getting them by mail.)
Crews Bank & Trust's online and mobile banking services include the following features:
Enhanced login security; Sign in safely and securely with fingerprint or other unique login.
View account balances, pending transactions and account activity.
View images of checks and deposit tickets.
Deposit checks through the mobile app.
Transfer funds between your deposit and loan accounts.
Transfer funds to and from another bank.
Check your account balances without signing in.
Site customization: Personalize the site to your needs.
Budgeting: Create a financial plan that meets your goals.
Savings goals: Track your goals and monitor your daily spending.
Find branches and surcharge-free ATMs.
Mobile pay also applies to retail transactions. Use of Apple Pay, Google Pay and Samsung Pay is expected to rise dramatically as more and more people perceive cash as a possible means of spreading Coronavirus. Studies show it's at least theoretically possible for viruses to survive on the dollar's cotton-and-linen weave, but so far, this has not been confirmed by the Centers for Disease Control and Prevention, Bloomberg reported.
Regardless of whether there's a proven risk, the psychological factor of people thinking cash is contaminated could change how they choose to pay, according to Thomas Olsen, a partner in the management consulting firm Bain & Co.
Before the outbreak, mobile payments in the United States had not come close to the global adoption rates, according to CNBC's Kate Rooney. While that might seem unlikely, considering the prevalence of smartphone technology statistics back it up.
"Experts cite a deeply embedded legacy system and reward cards as reasons Americans don't tap their phones to pay," Rooney wrote. "In China, by contrast, more than 80% of consumers used mobile payments last year, according to management consultancy Bain. In the U.S., major mobile payment apps had adoption rates of less than 10%."
The U.S. Federal Reserve is also changing how it handles greenbacks. As a "precautionary measure," the Fed increased the minimum holding period for bills coming from Asia and Europe to the U.S. to a 10-day minimum. The previous minimum was five days.
"The Fed's staying in contact with the CDC to make sure we're aware of the latest thinking, and right now it's mainly person to person contact," a Fed spokesperson told Rooney. "We're prepared to modify that depending on the circumstances."
Banks in China, where the outbreak started, were ordered to disinfect cash before issuing it to the public in an attempt to slow the virus spread. Meanwhile, the World Health Organization (WHO) denied reports that the agency warned against using cash.
About the Author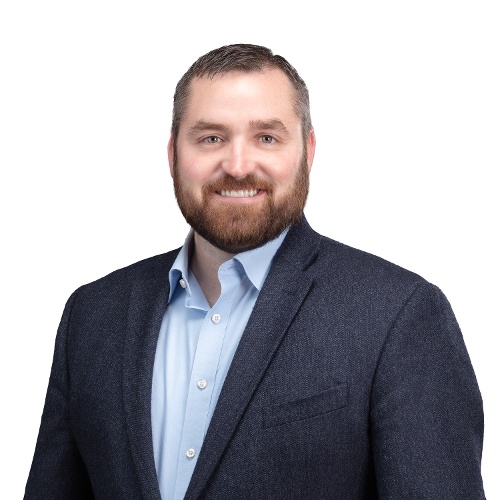 Bradley Ruhmann
Brad Ruhmann, Marketing Director, oversees all marketing operations of the Crews holding company and its banks and develops its marketing strategy and vision. Being passionate for his profession and having great knowledge of all things marketing, he balances a practical mindset with a creative business acumen and leads people through complex marketing operations. Brad manages a team of enthusiastic marketing professionals and directs their marketing efforts, focusing on data-driven results.