By giving to a community foundation, you can support the causes that matter most to you and make a real difference in the lives of others. Professional staff and portfolio managers help ensure that your donation is used effectively and efficiently. They also provide ongoing monitoring and oversight of the organizations they support, ensuring that your gift is making a lasting impact. The first donation to the Harvard Endowment of approximately $20,000 in today's dollars was over 400 years ago. Therefore, a timeline of 500 years for an endowed fund is possible.
There are a lot of things to like about setting up an endowed fund. The one that often goes unnoticed is the "forever" aspect of it, and frequently people in my profession and as students of finance we get the most excited about.
A $100,000 endowed fund will generate $4,000 in benefits year after year. However, forever is a long time, and with proper investments and the power of compounding that initial $100,000 could theoretically grow over time. The Vanguard Balanced Index Fund, which is 60% stocks and 40% bonds and is similar to how many community foundations invest, experienced an annual return of nearly 7% over the last 20 years. Subtract the 4% for annual donations and the 1% fee, that leaves 2% to grow the fund.
Some may say that 2% or $2,000 in added in principal is not very impressive, but again, forever is a long time, and the power of compounding interest is an impressive one: After 20 years, the $100,000 could turn into just under $150,000, and generates $6,000 a year in benefits. Not too impressive. However, after 50 years, it could increase to $270,000 and generate a considerable $11,000 in annual benefits. In 100 years, it could grow to $725,000. This is where the power of compounding comes in because in 200 years at 2% growth a year it could grow to an incredible $5.25 million and generate $200,000 a year.
Now for the wild part.
In 300 years, the endowment could grow to an incredible $38 million.
In 500 years, it could grow to an inconceivable $2 billion, and that $2 billion will generate an equally inconceivable $80 million a year in benefits. This may seem like a long time but remember the Harvard Endowment fund is approximately 400 years old, so it is possible.
Forever is a long time and the figures get even wilder at 1,000 years. Since you have read this far, you may be curious. . .at 2% growth it could grow to an unimaginable $40 trillion!
Imagine if instead of $100,000, your initial donation was $500,000, or $1 million? If so, you can simply multiply these figures by five or by ten.
Yes, that $100,000 may not see like a lot now, but someday your generosity, or one might say "Your Legacy," could be larger than anything you could possibly imagine.
Community foundations offer a wide range of giving options, including donor-advised funds, endowments, and scholarships. This allows you to choose the type of gift that best meets your philanthropic goals and gives you the opportunity to create a lasting legacy that reflects your values and supports the causes that matter most to you. By establishing or donating to an endowment, you can ensure that your charitable giving continues to make a difference for generations to come.
If you are interested in exploring this option further, a good place to start is to ask a Trust Administrator or Portfolio Manager for more details.
About the Author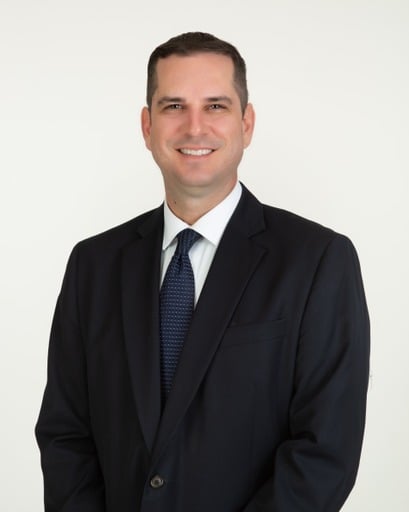 Samuel A. Kiburz
Samuel serves as Senior Vice President, Chief Investment Officer for the Crews family of banks. He manages the individual investment holdings of his clients, including individuals, families, foundations, and institutions throughout the State of Florida. Samuel has been involved in banking since 1996 and has more than 20 years experience working in wealth management.
Investments are not a deposit or other obligation of, or guaranteed by, the bank, are not FDIC insured, not insured by any federal government agency, and are subject to investment risks, including possible loss of principal.