Small Business Administration (SBA) 504 loans offer affordable financing to small businesses for financing large equipment or real estate purchases. Because of their low interest rates and long loan terms, this type of small business loan is an ideal option for owners who need to make large purchases.
Like other small business loans provided by the government, SBA 504 loans have stringent qualification requirements, a long application process, and a closing period of up to several months.
Here's how SBA 504 loans work and the requirements you need to meet in order to qualify.
SBA 504 Loan vs. 7(a) Loan
Before we jump into the requirements for qualifying for an SBA 504 loan, let's go over an important distinction: SBA 504 loan versus 7(a) loan. It's not uncommon to mistake one for the other.
Although both types of business loans are guaranteed by the U.S. Small Business Administration, the loan amounts and permissible uses differ. Generally:
SBA 7(a) loans are best for general business financing used for working capital or business expansion.
SBA 504 loans are best for financing fixed-business assets such as the purchase or improvement of commercial property or large equipment.
Although there are some gray areas between the two loans, it's often clear which one is right for you. Be sure to always speak to a finance professional if you feel unsure about which business loan matches your needs.
If you'd like to learn more about SBA 7(a) loans, here's a great article that provides a general overview and the requirements for qualification.
Qualifying for an SBA 504 Loan
In order to attain the funds offered by an SBA 504 loan, businesses need to meet both general and specific requirements.
General SBA Loan Requirements
Regardless of the SBA lender or loan program, you will need to meet the general list of qualifications, including:
Business operations: Your business must be for-profit, registered, and operating legally. Businesses that are ineligible for SBA loans include companies that are involved in lending activities, businesses with gambling as a principal activity, churches, and other religious organizations.
Net worth: Your tangible net worth must be less than $15 million.
Net income: Your average net income must be less than $5 million after federal income taxes for the two years preceding your application.
Location: Your business must have a physical location and be in active operation, or proposing to be in active operation, in the U.S. or its territories.
Investment: As the business owner, you must have time or money as invested equity in the business.
Need for financing: You must have sought out alternative financing before seeking an SBA loan. You must demonstrate a need for funds and show what the funds will be used for, which needs to include a business plan or contractor estimates.
Small-business sized: Your business must meet SBA's definition of a small business. Although the definition can vary by industry, it is generally determined by the number of employees and average of annual receipts.
Character of business: Your business cannot be delinquent or in debt to the government. Additionally, no one with 20 percent or more ownership can be incarcerated, on parole or probation, or a defendant in a criminal proceeding.
Requirements Specific to SBA 504
In addition to the general requirements, business owners seeking an SBA 504 loan should only seek this option if they intend to fund a fixed-asset purchase. Commonly, these purchases are real estate or large equipment.
Additionally, the SBA requires that any real estate purchases through 504 financing are owner-occupied. At a minimum:
Existing property must be 51 percent owner-occupied.

New construction must be 60 percent owner-occupied.

The remainder of the property can be leased out to third parties.
Seek Small Business Loans with Crews Banking Corporation
Navigating the SBA 504 loan requirements can be tricky, especially because they can vary by industry. By consulting with a financial expert from one of the Crews family of banks, you'll benefit from the expertise that we've established with over a century of helping businesses and communities grow.
If you think an SBA loan is right for you, we'll find the right one for your situation. To learn more about our other resources for small businesses, give us a call today. We're here to help.
About the Author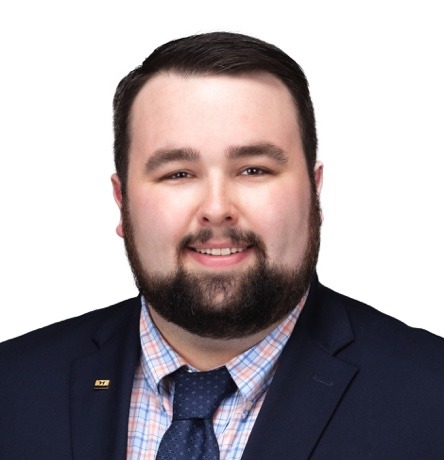 Andrew Foreman
Vice President and Commercial Banker
Andrew, a native Floridian who was born and raised in Hardee County, joined Wauchula State Bank in 2013. He holds a bachelor's degree in business from South Florida State College and is a graduate of the Florida School of Banking. Andrew's focus is on helping his customers grow their business and partnering with them on their commercial needs. He loves spending time with his wife, son and other family. He enjoys outdoor activities, including fishing and being out on the water.